Dr. Ahmad Al-Hassiny presents this in-depth course to help you get started with your new Helios 600 and unlock its full potential. Learn everything you need to know to master intraoral scanning.
Kick-Start Your Digital Dentistry Journey
This in-depth course is designed for anyone who owns a Helios 600 intraoral scanner by Eighteeth. Dr. Ahmad Al-Hassiny covers everything, including the software and hardware and how to get started right after unboxing your scanner. 
We will also go over all the tips and tricks he has learned over many years of IOS scanner use. You will learn to take a perfect full-arch scan within 60 seconds for all indications – crowns, implants, and fully edentulous patients. At the end of this course, you will use your Helios 600 efficiently, confidently, and without stress.
Kick start your digital dentistry journey with your Helios 600
Fully understand how to use the Helios 600 software 
Learn to use every tool and setting available
Use your scanner comfortably and efficiently 
Master all digital dentistry workflows
Ensure you are making the most out of your new investment
Ratings and Reviews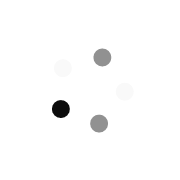 Login
Accessing this course requires a login. Please enter your credentials below!